Alex LaChance is a former All-American Gymnast and scholarship athlete for the University of Arkansas. As a National Elite and Level 10 Gymnast, she was a 5-time USA Gymnastics National Championship Competitor, and accumulated 5 State Championship gold medals, 10 Regional Championship gold medals, and 25 other Level 10 State, Regional, and National Championship medals.


She went on to win the 2014 North Central CrossFit Regional, and qualified for the CrossFit Games in her rookie year as an individual athlete. In 2017 she made the switch from CrossFit to Weightlifting, and became the 2019 USA Weightlifting National Champion in the 71kg class.


In addition to a Masters Degree in Exercise Science, Alex has her USA Weightlifting Level 1, CrossFit Level 2, and Precision Nutrition Certifications. She has been coaching CrossFit and Weightlifting, and hosting Gymnastics Seminars all over the country since 2013, and currently offers Weightlifting, CrossFit, Gymnastics and Nutrition Coaching.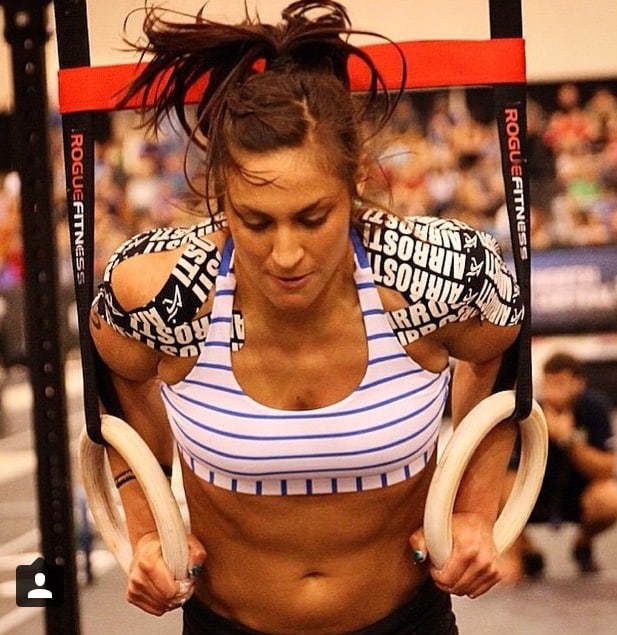 Options: Olympic Weightlifting, CrossFit, Gymnastics
What it includes:
Completely customized programming for your specific goals, abilities, and lifestyle.
Weekly programming includes all necessary sport specific strength, conditioning, drills, progressions, technical and accessory work for a balanced program
Programming includes demo videos and instructions on how to perform each movement
Receive coaching and feedback on training videos and results in the True Coach App
Message your coach at any time via the app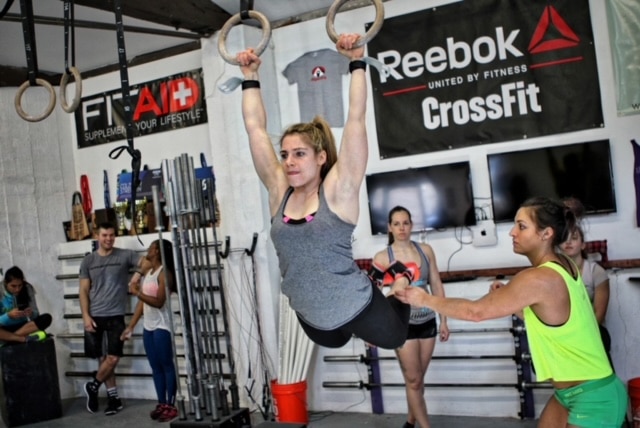 Weightlifting & CrossFit Subscriptions:
1-on-1 Remote Coaching 6 Months: $1380
(billed every 6 months)

1-on-1 Remote Coaching 3 Months: $729
(billed every 3 months)

1-on-1 Remote Coaching Monthly: $267
(billed monthly)
Gymnastics Subscriptions:
1-on-1 Gymnastics Unlimited Movements: $197 (billed monthly)
In this option you may choose as many gymnastics skills as you would like to be covered in your customized program.
Movement Makeover
: $99
(billed monthly)
In this option you will select one gymnastics skill to be covered in your customized program.
Skill Analysis
Receive a full step by step break down and analysis of your chosen skill in the Coach's Eye app, as well as a set of drills, progressions, and strength exercises to help correct your issues. One skill per month


Per-Skill Fee: $30
"I could tell from the first week I was working with Alex that she is an incredibly talented and experienced coach. She pays attention to detail and always keeps the end goal of her clients in mind. It is clear that she enjoys what she does and that she cares about her clients. I was really impressed by her video analysis of my gymnastic movements. She was immediately able to spot problems that I had been unable to diagnose on my own. Accessory work can feel monotonous and boring at times, but it never feels like that with the skills and drills I get from Alex. She always keeps it interesting and I never feel like I am doing the same thing over and over every week. Her drills are so creative and they work! I am so grateful to have found Alex, she is such a valuable resource to me right now as an athlete and I know what I am learning from her will also make me a better coach. If you are looking for someone to help you learn brand new skills or to perfect old ones, Alex is your girl!"
"Alexandra LaChance is hands down the best weightlifting coach I have worked with and, being a coach myself, I have worked with quite a few! After 8 years of coaching and participating in CrossFit, I have developed a number of inefficient movement patterns that have really held me back in the Olympic lifts. Working with Alex has helped me identify and break some of these bad habits in my pull, as well the receiving positions for the C+J and Snatch. Her technical proficiency has helped launch me into an uncharted level of athletic potential that my sub-optimal movement patterns have kept me from tapping into sooner. Great athletes don't automatically make great coaches, but Alex really is outstanding both in her athletic performance, and also in her ability to effectively break down, teach, see, cue, and correct movement. Coaches need coaches too. Get you an Alex LaChance. You won't be disappointed."
"I started working with Alex in hopes of improving my muscle-ups, pull-ups and all around gymnastics skills and techniques. I was so impressed with the level of detail she put into each week's program which was completely tailored to my unique needs and weaknesses. Her detailed analysis of my movements through video review really helped break-down the movements and helped me visualize specific faults and improvements that were needed. Outside of just greatly improving my gymnastics movements, I gained a better awareness of overall body positions needed to efficiently execute gymnastics movements. Alex is very responsive to all questions and really knows what she is talking about! I highly recommend Alex's programming for anyone wanting to take their skills to the next level!"
"For just over a year I had the pleasure of being Coached by Alexandra LaChance in Olympic Weightlifting, and if it weren't for covid_19 I would still be working with her today. As a collegiate athlete, gym owner and personal trainer for over 10 years in San Francisco, CA I have spent my entire life competing in sports, training in the gym, coaching, studying, and always seeking higher levels of knowledge and ability. I believe that if you surround yourself with great people you can only elevate yourself so I knew that training with Alex I would undoubtably raise my ability to not only compete but coach my own personal clients as well. When I started with Alex, my PR clean was 240lbs: a weight I was able do purely off of strength, not technique. Within 2 weeks of training under Alex's eye, my clean went up to 265lbs, and within 2 months, 275lbs became a weight I could hit consistently. I broke 300lbs at the 6 month mark, a weight I honestly thought I would never hit. Not only did my Clean and Jerks substantially increase, but I also was able to put on over 50lbs to my snatch. For years I studied YouTube videos, read blogs, books and articles. I trained hard and tried to copy the movements exactly as I saw the other 'high level' athletes doing them. It wasn't until I began training with Alex that she initially (day 1) saw where my techniques needed improvements and hammered those in me until they became second natured movement patterns. I knew exactly what to look for, what to feel, how to correct mistakes, when to back off, and when to push harder. Working with Alex was one of, if not the best experience I have ever had being coached. She genuinely cares about her clients, has an amazing knowledge and ability in Olympic Weightlifting, and most importantly, knows how to coach each client she works with to match their learning strengths- something that is rare and invaluable. I personally cannot recommend her enough. Today I can confidently say that I am substantially better at weightlifting and coaching thanks to my year with Alexandra LaChance."
I met Alex in October 2016 after having joined Crossfit 6 months earlier. My first 6 months of Crossfit were great! I lost 30lbs, watched my body completely transform, and lifted more than I had ever before. But my self confidence and esteem were still pretty low. October 2016 I started one-on-one training once a week with Alex to start learning more of the gymnastics side of Crossfit. 2 weeks into these sessions she had me doing kipping pull-ups! Exactly one month after that I was doing kipping handstand push-ups! Fast forward to February 2017 and I was able to do banded bar muscle ups, butterfly pull-ups, t2b, and Snatch and Clean and Jerk. 2 weeks into training my self esteem went way up! I was finally happy with myself and watching what I thought my body was never capable of. Even though I don't get in person training anymore, she still programs for me 3x a week. She's been so supportive of me and my journey, as well as a motivator and friend. It's awesome having a coach who actually enjoys watching you grow and succeed in your new victories! Alex is one of the best coaches to work with whether it's for gymnastics, Crossfit, weightlifting, or simply just getting up and moving!
Before I started Alex's programming I was incredibly frustrated with my gymnastics progress. I was constantly trying different drills I would find on Instagram to improve my muscle ups and handstands but not seeing much improvement. Working with Alex was fantastic because she customized the program to address my weaknesses. She provided excellent feedback and her drills were both effective in building my skills as well as developing my base level of strength. I am a better athlete and coach because of her programming. I regularly get asked if I was a gymnast growing up which makes me laugh but also makes me proud of the progress I made. 100% recommend NOPANTSLACHANCE!
"ALEX WORKS MIRACLES! I originally started working with Alex because after nearly 3 years of CrossFit I was still struggling with any kind of technical gymnastics (handstand pushups, kipping...basically anything you can't strict!). My goal was to become more proficient and efficient at the movements that show up in every day WODs. I was also very frustrated with being seen as an athlete that had gymnastics as a major weakness - it was time for action! Having Alex provide my supplemental gymnastics program has exceeded my expectations and allowed me to accomplish things I honestly never thought were possible. (Seriously - just ask her to see my before and after butterfly pull ups....flopping fish to almost gymnasty). My success is not only due to her high level of gymnastics/CrossFit experience but her remarkable coaching ability. All of my programs and drills were adapted to my ability and modified as needed. She has been so positive and supportive - which has made all the difference! Through Alex's coaching I have achieved everything I set out to and more (including the golden muscle up!). The best thing I can say is that I have gained so much confidence in my ability and fallen in love with gymnastics."
I've been working with Alex remotely for a few months shy of two years. When we started, I was doing three days a week working on basic crossfit gymnastics like toes-to-bar, ring muscle-ups and handstands/HSPUs. I have always been a slow learner and with Alex's patience and guidance, we quickly moved on to more complex movements like HSW and BMUs. The programming doesn't work just gymnastics as a skill but has increased my endurance in those movements as it applies to CrossFit. Alex is a knowledgeable, patient, personable and persistent coach. Even though we work only online she always finds drills to help me feel what she cues me on for the movements I'm working on, and as soon as I think I got it, she pushes me outside my comfort zone. I am a tough nut to crack in the gymnastics realm but Alex has never made me feel like I'm a lost cause. She always has a different angle to attack a weakness from and if that doesn't work, she finds another. I know my gymnastics and overall fitness has improved tremendously through working with Alex and look forward to what's to come.
"Working remotely with Alex has been fantastic, she is able to understand and pinpoint areas to work on effectively and gives great scaling options to help understand the proper movement and focuses on form. Highly recommend using her to better your gymnastic movements and understand the importance of form. She communicates quick and is available for questions!! 🙂 You won't regret it!!!!!"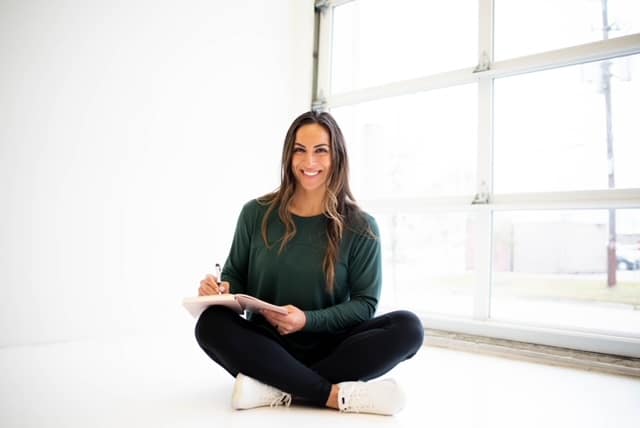 Nutrition Coaching Subscriptions:
Nutrition Coaching 6 Months: $474
(billed every 6 months)

Nutrition Coaching 3 Months: $297
(billed every 3 months)


Nutrition Coaching Monthly: $99
(billed monthly)
"I believe that nutrition coaching is all about meeting my clients where they are, and focusing on making small, positive changes each week to move towards their goals.
The most permanent changes come from consistency, so my main goal with each client is to create a plan that is easy to follow, and fits seamlessly into their lifestyle. All new nutrition clients begin with a Zoom consult, then have weekly check-ins via phone call or text message each week after that."
Email for more info about Weightlifting and Gymnastics Seminars for both coaches and athletes!
"Growing up a gymnast, pull-ups and t2b came easy to me when I first started Crossfit. Ring muscle ups were another story altogether. These just did not click and it took me a couple of years to get them, and even then, my form was far from fabulous. I first reached out to Alex for a video analysis of my ring muscle up even though I was skeptical as to how much she could really help me via a video. One week of working on her drills and cues later, and I went from catching muscle ups in my armpits, to catching with almost straight arms. After hearing how knowledgeable Alex was and how well she could explain things via video, we decided to come have her teach a gymnastics seminar at our Crossfit gym and we couldn't have been more pleased with how it went. Beginners that were worried that they couldn't keep up, were confident in their progressions that they learned by the end of the day and everyone was able to work on progressions for all of the gymnastics skills that we went over. Our more intermediate and advanced athletes were able to learn efficiency tips as well to improve their movements. And she didn't move on from one movement to the next until everyone had their questions answered, or she was able to watch everyone's skill. The seminar is just as awesome for coaches as it is for athletes though because of the way Alex is able to break down all of the movements and teach exactly what drills can be used to help the athlete feel the correct body shape and movements. We are having a second seminar here soon and the coaches are all very excited to learn more ways to break movements down for the athletes that they coach."
Alexandra LaChance's Gymnastics Clinic was one of the most informative and applicable clinics that I've participated in. Some elite athletes rest on their laurels and notoriety when they run things like this, but not Alex. Not only is she a highly decorated gymnast and athlete, but she is an impeccable teacher and coach. After participating in this clinic, I feel SO much more confident performing and, more importantly, teaching/coaching high level gymnastics skills. The thoughtful layout of the whole clinic was very thorough and flowed seamlessly. We covered a myriad of warm ups, body awareness drills, mobility, and progressions for a wide variety of complex gymnastics movements. We started from the bottom of the totem pole of skill progressions and worked our way up, stopping each step of the way to discuss and practice how we could better see, cue, and correct movement. Though, we did learn how to make our own movement more efficient, it was also geared towards developing the skills needed to effectively coach others, from beginners to advanced athletes. The additional resources Alex provided were also super helpful for future applications and coaching development. This clinic was really outstanding and I would highly recommend it to beginners and to experienced coaches, alike. You will definitely come out with a better understanding of both fundamental and high level mechanics, how to better perform complex movements, and how to help others learn and perfect a spectrum of gymnastics skills.
"Having Alex come to Schedule II CrossFit for her Gymnastics Seminar was one of the most beneficial classes we could have provided our coaches and athletes. Her experience in not only CrossFit, but gymnastics proved impressive across the board. Her cues and explanations had a different spin, which was refreshing. Her hands on approach in bringing her class through the progressions of each movement was extremely helpful, as we all got to experience what positions not only looked like correctly, but felt like. Her seminar left our coaches with a more comprehensive breakdown of gymnastics movements, and how to scale/teach them more effectively to our members. Upon her arrival, she was such friendly company, fitting right in and meshing with our community seamlessly. Alex is not only a superb coach, but a wonderful person. Having her expertise, in any fashion, would only benefit you."
"As a large box, it's can sometimes be difficult for us to focus in on the full spectrum of individualized skills, drills, and points of performance required from sound gymnastics. We have a wide variety of clientele, so being able to bring in an athlete and coach with the experience Alex was a great opportunity. Just like in weightlifting, there are certain universal principles applicable to whatever you're doing in gymnastics, and Alex did a great job of explaining these and putting them into practice. Not only did she reinforce the basics, but she took the time to identify and address individual needs as well; not an easy feat with a group of 20+. This is a worthwhile experience for anyone wishing to improve their gymnastics, whether new client or seasoned vet."
"When we brought Alex out to CrossFit Rampage for a gymnastics seminar, we knew it would be well worth our money, but what we got exceeded our expectations. We've had other SME's host gymnastics seminars in the past, and even held some mini "in-house" ones ourselves, but nothing compared to what we learned with Alex. Immediately upon arriving she fit right in, as if everyone in they gym had known her for years. It was clear that Alex didn't learn gymnastics through CrossFit. She had coaching cues, stories, and experiences that only someone growing up and spending years practicing gymnastics would know. That's the type of person you can really learn from. For her, it seemed as if teaching CrossFitters basic gymnastics was cake. We had a group of around 20+ athletes of all different skill levels. She was able to communicate with everyone clearly, and manage everyone throughout every drill even when multiple groups were doing different things. As a gym owner who is passionate about helping our members, Alex was a great choice for assisting in improving our CrossFitters gymnastics ability. She provided insight and coaching beyond the knowledge of our current coaching staff, and was just a ton of fun to be around. I'd highly recommend her seminar to any other gym owners, whether it's for "open-prep", "added revenue", or just to their folks better at gymnastics. In fact, we hope to have her back to Rampage in the future."